Termite inspection, treatment, and control services in Santa Clara
Save your valuable property from termites with the help of a termite company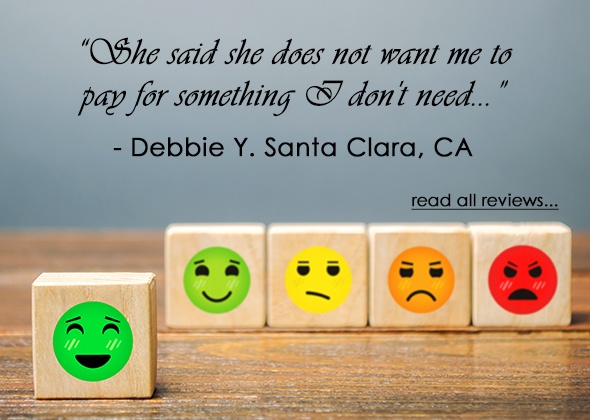 Read our Blog:
5 Debunked Myths on Termite Infestation in California
Termite infestation is often called a silent killer. It has affected many homes in California. Usually, you will not find anything wrong until you look very carefully. Some telltale signs are dark-colored droppings like boards and windows, mainly near wooden structures. Brown mud tunnels are proof of more severe attacks, which must be remedied at once.
One of the largest causes of property destruction in the U.S. is termites. The invasion by the swarm of termites causes unimaginable damage to various properties every year. It is very difficult to see termites with naked eyes, but people sometimes find dark-colored droppings near their wooden structures. Sometimes, mud tunnels are seen which are brown. None of these observations should be taken lightly. For people residing in and around the Bay Area, CA, any of these findings means the house is in a high-risk zone by termite infestation, and immediate help must be taken from HiTech Termite.
Sometimes, one might not even get signs of termites so clearly; even then, a time-to-time inspection of the property is needed by expert people to get them identified and make the property free of these silent killers. At HiTech Termite Company, our expert professionals will quickly identify the termite inside and around your property and advise you on preventing them. The cost estimation will be given to you free of cost. With their vast experience in this field, they are people who would efficiently make your property free of termites.
At HiTech Termite, we use the latest technological equipment to resolve termite problems in various houses in and around Bay Area. Fumigation is one method that the company uses in the termite-infested area to eliminate termites. The gases used to eliminate termites ensure no termite attack in the future, and while the work is going on, the family members, pets, and plants should be away for one or two days. The company uses the non-fumigation termite control system, which uses less toxic chemicals, not causing health hazards.
To eliminate these deadly creatures from your house and around the house, professional services must be hired. We use microwave technology that is clean and efficient. The chemicals used are state-registered such as Termidor, which is used along with microwaving to eliminate the damp-wood, dry-wood, and wood-boring beetles. Timbor is sprayed to eradicate these deadly creatures in places like attics and others, which do not get used much.
If your home is in Santa Clara and you see these signs, don't wait until too late. You often don't see these signs but still want to make sure that the largest investment of your life is termite-free. A team of experts from Hitech Termite Company will make an on-the-spot evaluation of termite infestations and give you a report.
At HiTech Termite, we offer a warranty for three years with the primary and the secondary termite services and coverage of the service is wide - all types of termites and wood-boring beetles. The microwave technique used in the termite company is the most effective one, yielding the best result in removing termites from any property. When the house is sold, the warranty gets transferred into the name of the next occupant without any hassle.
Save your property which is your lifetime investment, by calling the most experienced and reliable termite control company. Get the prompt and most efficient termite control services at the most competitive rate.
Call us or contact us today and allow us to provide you with green and organic solutions to your home, office, and apartment building, giving peace of mind to you, your family, and your pets.