Termite inspection, treatment and control services in San Jose
Protect your life time investment from Termites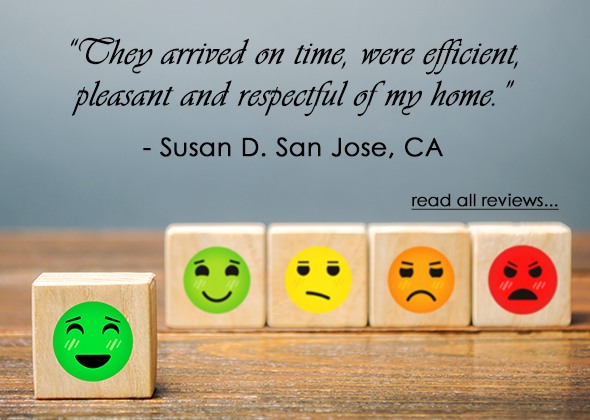 Read our Blog:
Easy Ways to Prevent Termite Infestation at your Home
HiTech Termite will not only eliminate existing termites but will ensure that future infestation does not happen. Our experts in termite control will come to inspect the house within a very short time and determine whether termites infest it. It is very difficult to find out termites with naked eyes. Sometimes, we see dark-colored droppings near our wooden structures or sometimes find mud tunnels, but it indicates that there will be severe termite infestation. Even if we cannot find out any termites at home, we can ask for a free inspection from HiTech Termite Control free of cost.
The Trusted Services
We are professional termite exterminators who will survey the area, determine how much damage is already done, and plan out the mode of action after consulting with the client. The service offered is 24x7 days. Within 24 hours of the phone call, our professionals would reach the location for a free termite inspection. The cost estimation is handed over to the clients giving the various available options. With years of experience and professional expertise in this field, our technicians will be able to provide you with remedy very fast, and you will have your peace of mind back.
Unlike many other termite control companies, HiTech offers full three year warranty on the structure. The same warranty covers all types of termite infestations and the infestations of wood-boring beetles, and it also includes a warranty for future infestation. With free inspection and no-obligation price quotes, HiTech Termite control has been considered one of the best termite control companies in San Jose.
Our Methodology
At HiTech Termite, we use environment-friendly methods. With the use of the latest termite control equipment, we guarantee the full eradication of termites from your premises. The microwave technology used by the company is efficient for all types of termites. The fumigation technique used by the company is very effective. It ensures that household things are correctly packed and sealed and that the residents, pets, and plants are not in the house for 24-48 hours to avoid any after-effects.
At HiTech, we use the non-fumigation technique where the less poisonous chemicals are used in the affected place. These do not cause any health hazards to the people and animals around.
We sustain the highest rate of growth in the termite control company. Here are the reasons:
Serving homes and businesses for over a decade
High customer retention rate
Referrals from existing customers
Outstanding customer service
Fast response time
All technicians are fully screened, tested, and interviewed before employment
We maintain a non-toxic workplace
Guaranteed services
We are fully licensed, bonded, and insured
We are a fully bonded, licensed, and insured termite company in the San Jose area that will help you get the best possible solution for eliminating termites from your properties. Without delay, call HiTech Termite control.